At "Land of the Lion" we pride ourselves in specializing in Photography Safaris! Our guides have extensive experience working with professional and amateur photographers, who are interested in Wildlife, Landscape, and Tribal photography. Many of our long-time clients are award-winning photographers, Sony, Canon and Nikon ambassadors, and even National Geographics photojournalists.
We have a fleet of custom safari vehicles (converted Toyota Land Cruisers) that are designed and built with photographers' needs in mind. Our 4×4 vehicles are equipped with open-sided canvas windows, wooden sidebars for placing or attaching your camera, bean bags for stability, and a pop-up roof to facilitate game viewing. After years of fine-tuning our vehicles, we can proudly say that our safari vehicles are perfectly adapted for wildlife photographers.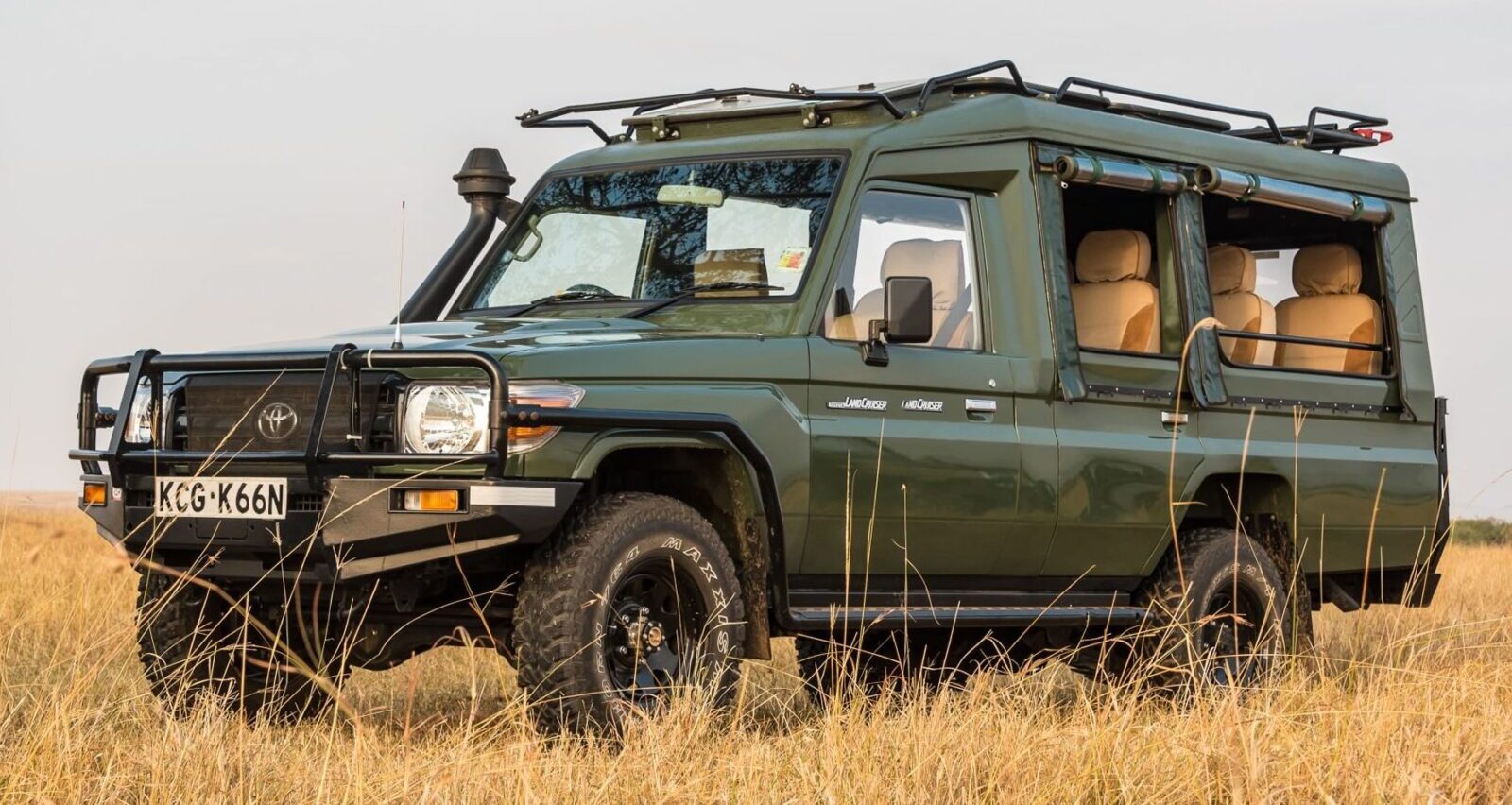 In certain cases, when only two or three people are sharing a jeep, we can even remove the front row of seats and a side door, allowing our customers to photograph laying down on the floor of the vehicle. The shots taken from the animal eye-level give a personal, almost intimate feel to photographs, allowing the viewer to become fully immersed in the scene. This is exactly what most professional wildlife photographers are looking for! And yes, we do provide a very comfortable mattress for your convenience when photographing from the floor of the vehicle.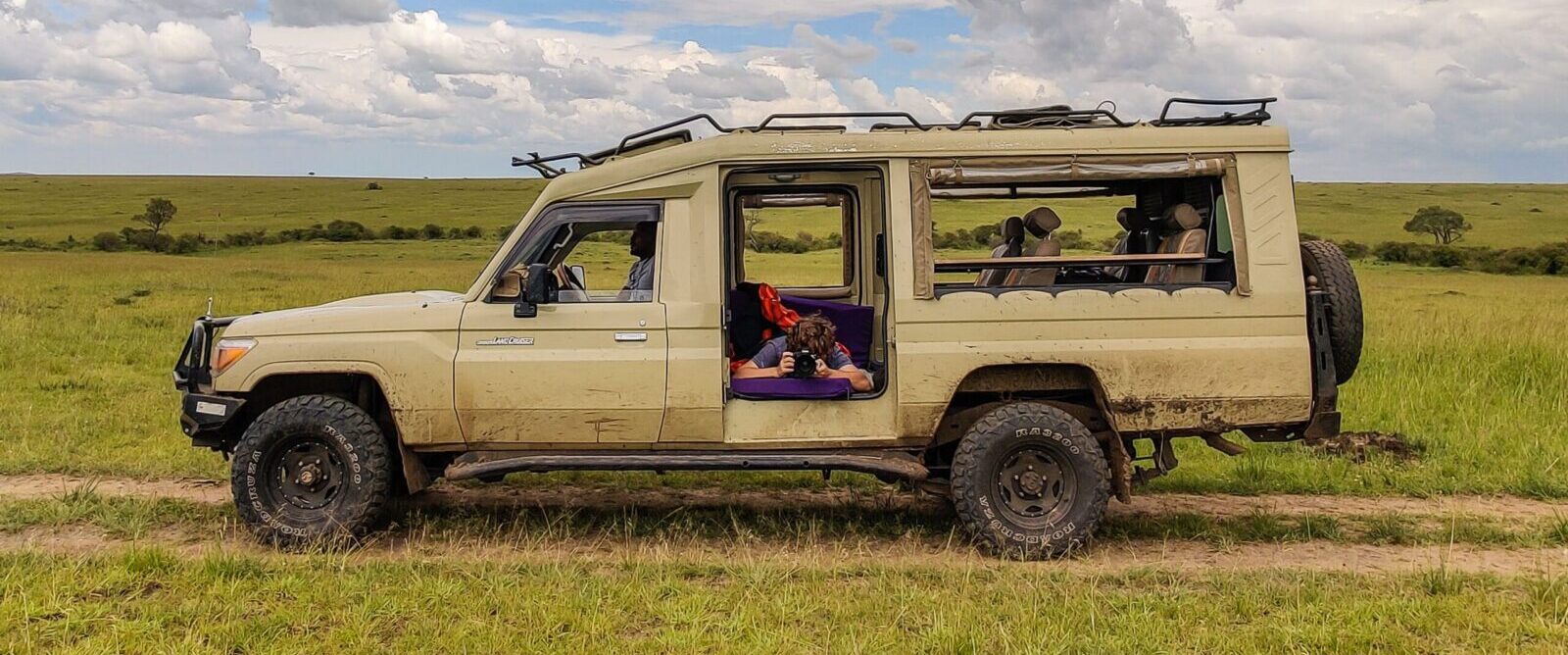 The most important factor to the success of your photo safari is your guide. In "Land of the Lion Safaris" we have several amazing photography safari guides who have gone through extensive training and have thousands of hours working with professional and amateur wildlife photographers. Not only are these guides natural-born wildlife trackers and certified specialists with extensive knowledge of African flora and fauna, but they also know how to exactly position the car to achieve the best lighting and composition for exceptional photography. They will point out some unique photo opportunities to you. Their advice such as "Get your camera ready, the leopard is going to jump off that tree!" or "Make your shutter speed setting fast, the birds are going to fly off the giraffe's neck!" can turn ordinary images into amazing award-winning photographs, capturing rare moments that invoke an emotional response from viewers. A good photo guide can create incredible photographic opportunities, by putting the prey between you and the predator and predicting that the chase comes your way or by positioning the jeep to achieve dramatic backlighting.

Our guides are very patient and used to working with serious photographers, who often take a longer time when composing their shots or simply waiting for a rare moment to happen.
In addition to public radio channels that are used by regular guides, our guides have vast personal networks through which they receive information about rare animal sightings (such as phone calls, Facebook messenger closed groups, and private radio channels). Having a large network is crucially important for the most amazing photo opportunities.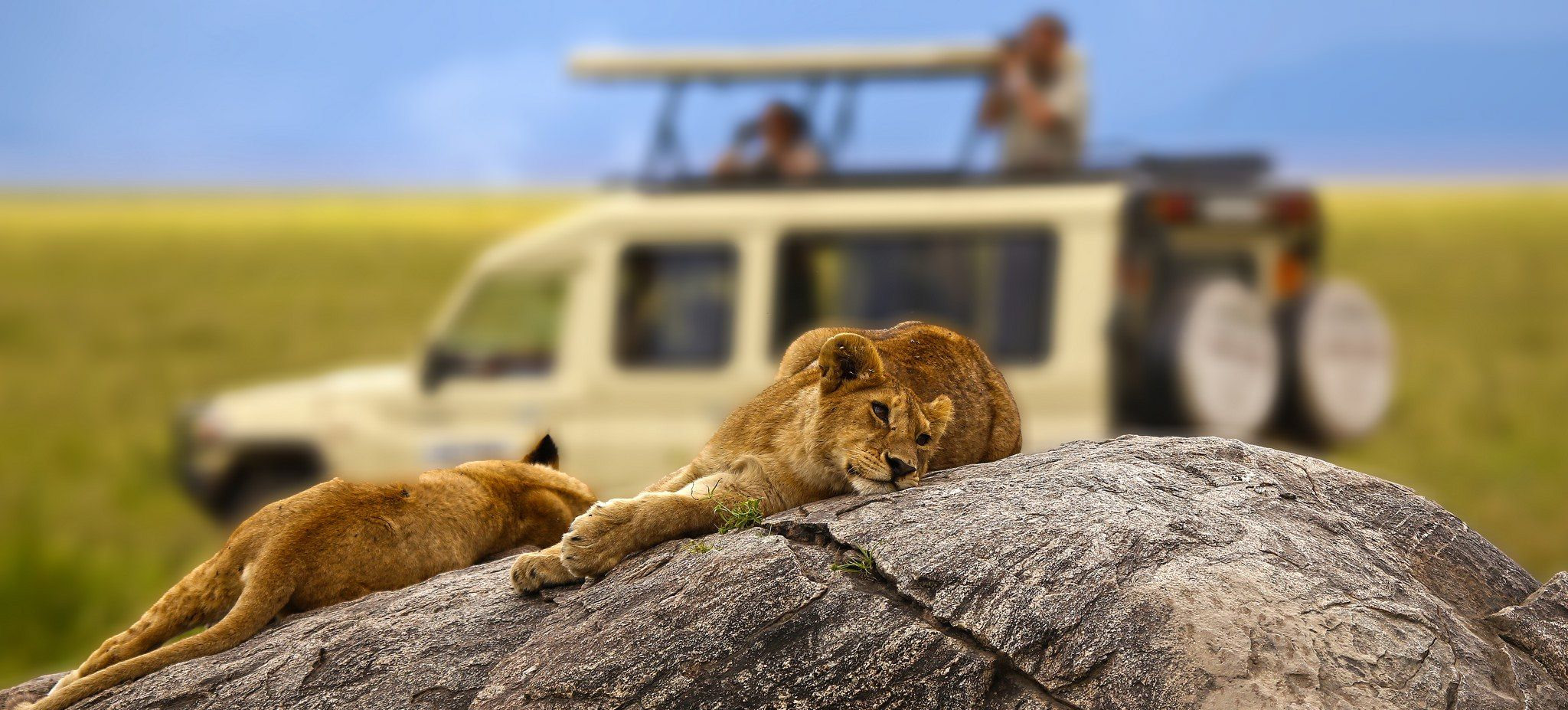 "Land of the Lion" Photography Safaris are much more than typical morning and evening game drives. Our experienced photo guides will share their recommendations based on their experience, but eventually, it is you who decide what schedule is the best for your safari. You just need to tell your guide if you want to start your safari before sunrise, or if you wish to spend an entire day on a game drive with a pre-packed breakfast and lunch, or if you prefer to stay longer in the evening to photograph the fiery sunset that only happens in Africa. During the Great Migration, our guides can arrange an extended game-viewing drive, traveling further away from other vehicles and visitors.
With our Private Photography Safaris, customers have full control over their itinerary and schedule, as long as they comply with the park's rules and guidelines.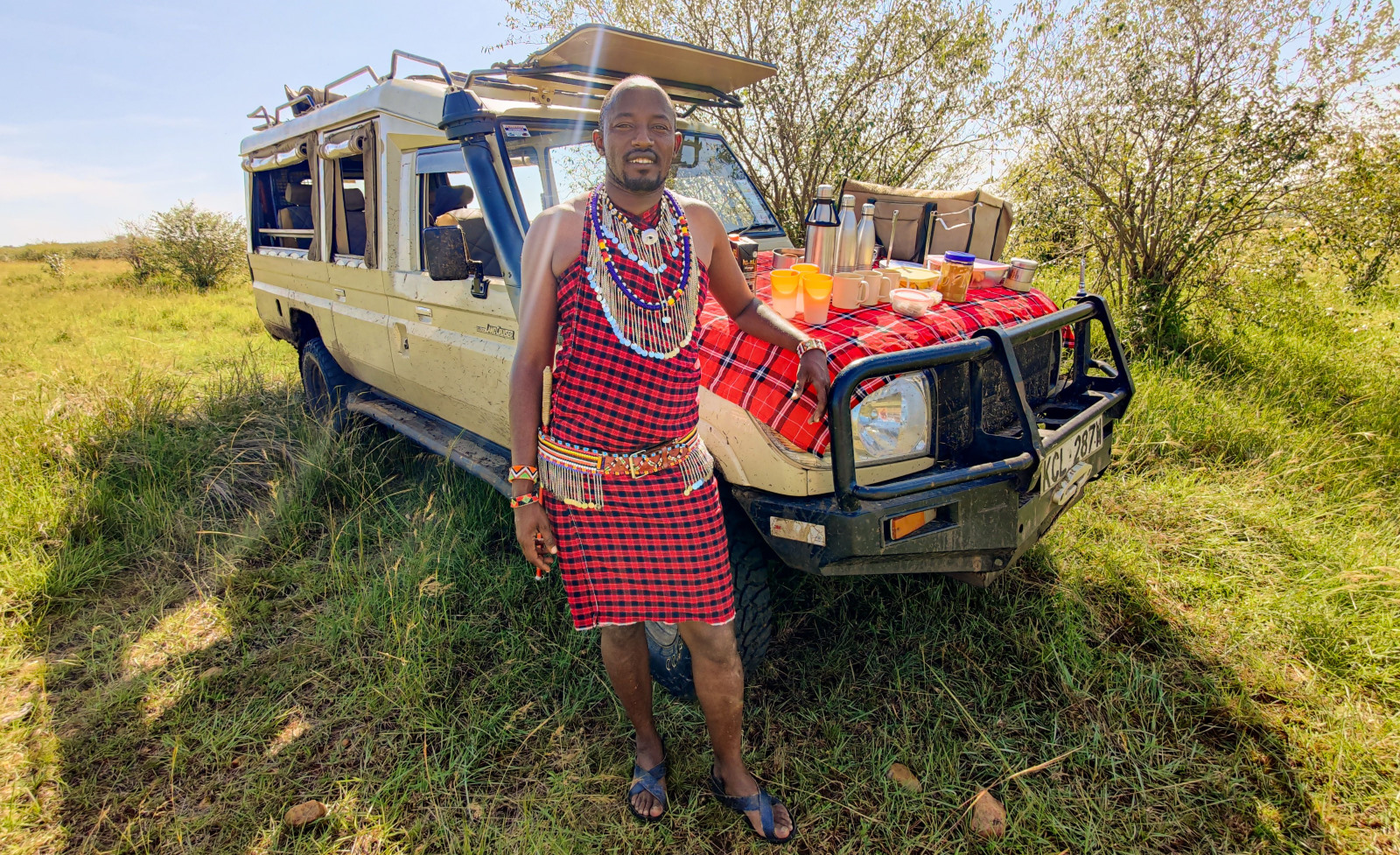 If you are interested in our private photo safaris, please contact us.
We would love to establish long-time working relationships with wildlife photography workshop leaders. We are the experts and will take the burden of organizing all photo tour logistics, from the choice of parks to lodging and transportation. If you are a wildlife photography instructor looking for the best safari operator specializing in photography, please reach out to us. You will not find a better choice than "Land of the Lion Safaris".
If you want to photograph The Great Migration, improve your photography skills, or are simply looking to join a group of people who share a passion for wildlife photography, our "Join In" photo safaris are going to be a perfect match for you!
Please contact us or the photo safari instructor directly to reserve your spot!